History and Importance of Longleaf Pine in Texas
History and Importance of Longleaf Pine in Texas
The history of Southeast Texas is painted on a canvas of forests. From the earliest inhabitants, through exploration, and all the way to the present, the great forests of the Pineywoods have figured prominently in all aspects of Texas life. One only need read a few town and community names to get a sense of the importance of timber to this region: Woodville, Pine Grove, Lumberton, Pineland, Yellowpine, Evergreen, and Piney Grove, to list a few.
Historical Extent & Character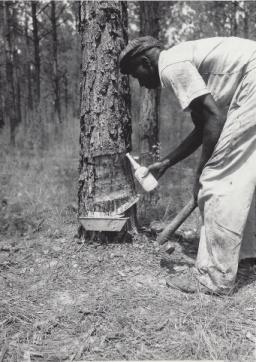 Early Southeast Texans found sustenance in these forests in the form of plentiful game, such as deer, turkey, raccoon, and squirrel, and later built their local economies from valuable forest products like lumber and naval stores (tar, pitch, turpentine) derived from the sap of pines. Abundance of both game and economic opportunity were unrivaled in the prevalent Longleaf Pine forests of the area.
Range-wide, Longleaf Pine once spanned from Virginia to Florida, and westward into East Texas. The soils, topography, and climate which provide suitable conditions for Longleaf Pine in Texas are found in an area roughly south of a line from Carthage to Nacogdoches to Crocket, west to the eastern edge of Grimes County, fading into to the grasslands of the Coastal Prairie to the south.
Around the turn of the 20th century these forests were characterized by enormous trees set in a prairie-like understory of diverse native plants. Though unknown an unappreciated at the time, this unique ecological setting constitutes the most diverse habitat assemblage on the continent.
Felling of the Forest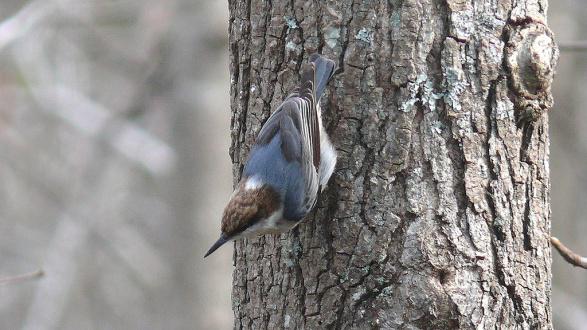 Ultimately the axe and sawmill reigned supreme in the historic Longleaf Pine forests of Texas. Longleaf Pine figured significantly in the industrial forestry of this period, owing to its high quality fiber, huge diameter, and tall, straight bole. Lumbermen like Henry J. Lutcher , G. Bedell Moore, John Martin Thompson, Joseph H. Kurth, Sr., Thomas L. L. Temple, W. T. Carter, and W. T. Joyce built sawmills and a thriving timber industry in East Texas that produced more than 2.25 billion board feet of lumber in 1907 (third largest in the United States). "Company towns", which supported the thriving sawmills found all over the map at that time, were the centers of economy in Southeast Texas. Diboll is a lasting example of the communities built around the timber industry.
Wildlife Riches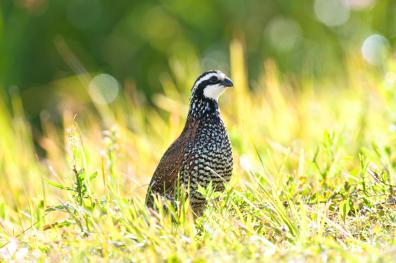 What made for a strong timber industry also previously held significant benefit for wildlife and ecosystem diversity. Healthy Longleaf habitats are characterized by three key features: large, old trees; open canopy; and an understory dominated by forbs and grasses with few shrubs or woody plants. This prairie-like understory is is the product of an open canopy which allows abundant sunlight to reach the forest floor, and frequent fires are required to control woody growth and encourage a diverse herbaceous ground cover.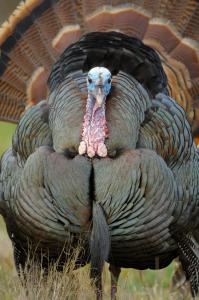 Not surprisingly, such diverse and productive plant habitats - more than 40 species per square meter, and 140 species per quarter-acre at some sites - produce an abundance and diversity of wildlife. Recreationally important species such as white-tailed deer, eastern wild turkey, and Northern bobwhite thrive in these habitats. Many species of conservation concern also depend upon the open pine savanna habitats provided by mature Longleaf Pine forests. Pocket gopher, Louisiana pine snake, Bachman's sparrow, brown-headed nuthatch, and red-cockaded woodpecker top the list of high priority wildlife denizens of Texas Longleaf forests. In fact, mature Longleaf Pine forests are among the highest priority for bird conservation in Southeast Texas.
Return to Prominence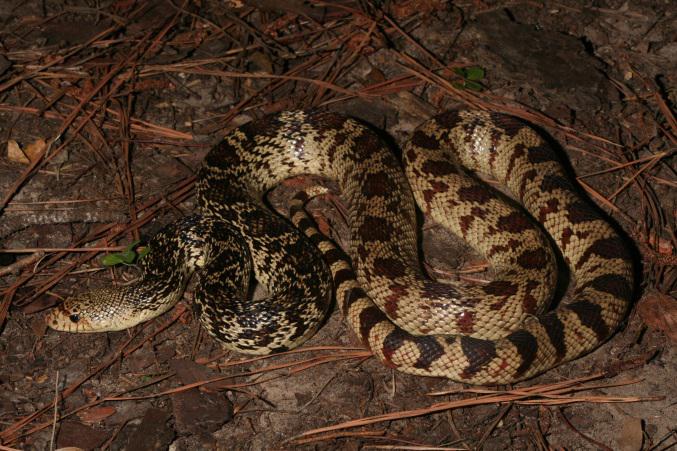 The foundation for successful conservation and restoration of functional Longleaf ecosystems in Texas is in place, although at a range-wide scale it is stifled by common forest management practices and a lack of knowledge of both the species and its benefits (commercially and environmentally). The Texas Longleaf Team was organized in 2010 to promote the restoration of these historic Longleaf Pine ecosystems on private and public forestlands in Southeast Texas. The goal of restoring Longleaf in Texas is possible through cooperation, hard work, partnerships, and efficiency. In order to accelerate restoration on private lands, the team currently works to connect land owners with funding and technical assistance while respecting private landowner rights and management objectives.
Citations:
Turkey, Quail and Nuthatch – Photo Credit: Bill Stripling

Lumberman – Photo Credit:

American Lumberman. [Longleaf Pine Timber, Houston County, Texas], Photograph, 1907; (accessed February 02, 2016), University of North Texas Libraries, The Portal to Texas History, http://texashistory.unt.edu; crediting The History Center, Diboll, Texas.

Louisiana Pine Snake, Vernon Parish, LA – Photo Credit: Toby Hibbitts